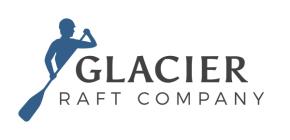 Job Description
Glacier Raft Company is searching for a bus driver for our summer 2024 rafting season in Golden.  Schedule can be flexible depending on what all of our drivers want.  Generally it will be full time for most of June through Sept 10.
You will be driving guests and guides to and from the river daily in a school bus. Class 2 license required.  No air brakes required.
Buses are all automatic transmission.
Must be reliable, a safe driver and good at working with other people and with guests. Some light lifting and duties around the rafting base are required pre and post trip.
It's a fun environment with lots of time spent by the river and with great people.
We generally start at 8 am and finish around 2:30 pm. Some days we run a 2nd trip and finish at 6:30 pm (July and August).  
Job Requirements:
Clean class 2 drivers license 
Good work ethic and positive personality
Ability to respect and abide by company policies and procedures
How to apply
Please email us
trips@glacierraft.com
Apply in person:
1509 Lafontaine Rd
Golden BC V0A 1H3
Canada