Semi Remote Communication Manager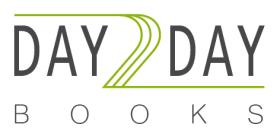 Job Description
We are looking for a tech savvy and detail oriented communication manager who understands the unique factors involved in supporting a small business, and who can lend their skills regularly to other tasks when the opportunity arises. We are looking for someone to join our team for 20hrs a month, in a hybrid (in office / remote) work structure. The right candidate has the opportunity to increase hours, when interested and bring skills that will support sales and contract management, and the onboarding of clients and new team members. 
Responsibilities:
 • Scheduling appointments with clients
 • Scheduling in person and virtual training sessions
 • Maintaining contact lists 
• Scheduling emails & newsletters 
• Organize and create authorization forms, document templates and checklists.
How to apply
Email Marloes@day2daybooks.com
Apply in person:
1016 9th Ave N, Golden, BC V0A 1H2
Golden BC V0A1H0
Canada